"FAIR WAGES FOR FAIR WORK": A Public Hearing November 6th and 8th on Low-Wage Work in Rochester

Millions of workers throughout the U.S. work at jobs that do not pay enough to live on, provide no benefits and offer no security. Working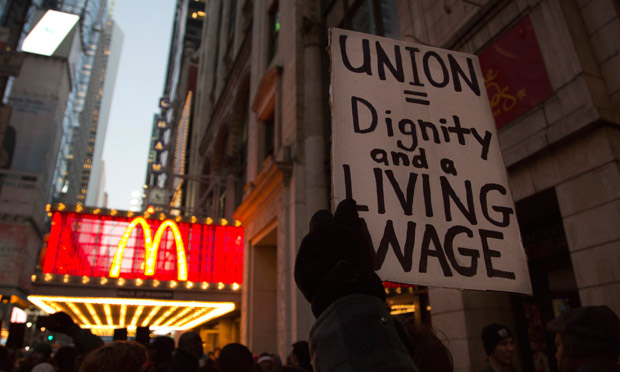 at jobs in many sectors of the economy they perform a wide range of essential services. Many of them do not even receive the eages they earn, as they are cheated by employers.
As part of an effort to draw attention to the circumstances of low-wage workers and to lift these workers out of poverty, the Rochester Labor Council and Metro Justice are sponsoring a public hearing, "Fair Wages for Fair Work".
The hearing will take place at the Gleason Auditorium of the Rochester Public Library (118 South Ave. in Rochester, NY)
The schedule is as follows:
Thursday, November 6th from 4:30 to 6:30 p.m.: (Session 1) Defining low wage work, looking at low-wage work in Rochester (including its impact on the local economy) and identify forms of low-wage exploitation.
Saturday, November 8th from 10:00 a.m. to Noon: (Session 2) presenting compelling stories of local low-wage workers who will describe their jobs and working conditions, tell how they make ends meet, and suggest ideas for improving their situation.
Saturday, November 8th from 1:00 to 3:00 p.m.: (Session 3) presenting several strategies for lifting low-wage workers out of poverty incliding raising wages, stopping wage theft and other employer abuses, organizing workers, and training workers to advocate for themselves.